10 Reasons to Choose The Magic Weighted Blanket 
We are the Original Weighted Blanket. Designed by weighted blanket inventor, Keith Zivalich, in 1998.
MADE IN USA by highly trained and skilled machine operators
21 years of experience. 

FREE

Shipping

Machine washable AND machine dryable - one piece blanket design with duvet cover securely sewn onto the inner liner, making the Magic Blanket more durable and easy to wash and dry than blankets with removable covers.
NO ASSEMBLY REQUIRED; NO zippers that will tear, NO ties that will break, NO inner liner that will bunch up, NO cover to attach. 
Most new weighted blankets on the market that are mass produced in China have removable duvet covers. After a few twists and turns in the washer and dryer, zippers often become misaligned and jammed.

We only use 100% new, BPA-free, non-toxic, hypo-allergenic polypropylene pellets inside our Magic Blankets.

NO polyfill which makes the blanket feel stiff: NO Glass Beads which are the size and appearance of sugar grains and can work their way through seams, endangering pets and children. 
Get your blanket FAST! It only takes us 1-3 days to make your blanket *excluding holidays.

Ultra-Soft, Ultra-Luxurious. The Weighted Blanket That Hugs You Back. As Seen In
Forbes, USA Today, Wall Street Journal, Fox 11 News, Dr. OZ, Women's Health
and many more.
This high-tech fabric prevents fluids from penetrating the blanket. Just dry and wipe clean.  Our waterproof fabric is also washable in hot water in commercial or home laundry. It resists abrasion, is fire retardant, and anti-microbial. And because the fabric itself prevents microbes from attaching to the blanket, super high heat drying is not necessary.  In fact, drying on high heat settings is not recommended.
Care: 
Machine wash warm or hot
Dry low
Do not iron
Do not dry clean
No bleach, vinegar, or oxy-type products
Bleach, vinegar, and Oxy-clean products are harsh and over time can damage our waterproof fabric. Please use regular or HE laundry detergent only.
Our waterproof fabric can withstand plenty of use and the repeated hot washing sometimes necessary for hospital, school or nursing home uses.
Customer Reviews
02/01/2020
Leslea W.

United States
I recommend this product
Magic blanket waterproof
I love the size of the blanket and weight but was a disappointed with the feel of it and it's noisy as you move around and settle in because of the waterproof shell and I also worry about tearing the thin waterproof shell. I wanted it because it was stated to be cooler than the others and I'm a hot sleeper. Overall it is a true to size blanket, waterproof and cooling as stated. The beads don't move around like other blankets and is very well sewn together I still give it 5 stars for being as advertised and great workmanship, I just wished I had went with the cooling cotton shell instead..
01/12/2020
Connie

United States
I recommend this product
Thank you soo much Mr. Keith
My husband is a veteran diagnosed with ptsd,he sleeps so soundly at night ..greatly recommended. We actually take turns using this blanket I love it. At first i thought it was heavy but you get used to it . I can't thank you enough Mr.Keith for your fast response and for what your company is doing for veterans .
08/21/2019
Travis H.

United States
I recommend this product
Good blanket - not perfect
I love how cool it stays, and it makes sense that the beads are not sewn in smaller compartments like other blankets for heat reasons. And, the compartments they are sewn into are too big, I think. There's a lot of adjusting the blanket to get the beads laying right, which isn't an issue with some other brands. I'm also not sure I actually like the fact that there's no duvet cover, and it's all one piece. I'm sure I'm missing out on some of the inconvenience of having to keep a cover and blanket attached, and I can't imagine washing the entire thing to be easy nor anxiety-free. I'm actually delaying washing it as I'm scared it will break. I'm glad I purchased from Magic Weighted, supporting an older company and US manufacturing. And, regarding the blanket itself I think big improvements could be made.
08/06/2019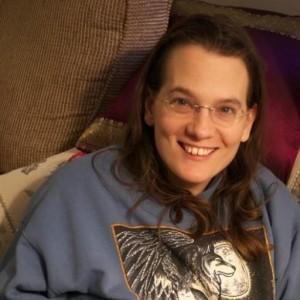 AF
Alex F.

United States
I recommend this product
Good for hot weather!
I've been hunting for something that doesn't make me quite so hot when my room is too warm in summer. My winter weather weighted blanket is awesome, but I have the warmest bedroom in the house, and it's just too warm. My other warm weather weighted blanket is just not comfy enough. This one is awesome! I don't end up sweating profusely all night anymore.
06/24/2019
Anonymous

United States
I recommend this product
Instant Calm
It helped. me sleep right away.