Don't get a King Size Weighted Blanket
As weighted blankets have risen in popularity, options for customizing weighted blankets have expanded. Now available in various sizes, fabrics, and designs, weighted blankets have become a worldwide obsession for their seemingly magical ability to help calm the body. More and more people are replacing their old comforters for weighted blankets. And, as one might expect, couples (or boujee single people) are looking for king size weighted blankets, not realizing weighted blankets don't work as well at that size.
The purpose of a weighted blanket is to mold to your body - mimicking the feeling of being hugged.
This would be difficult to achieve for couples sharing a single weighted blanket. And a single person using a king-sized weighted blanket would have trouble too. Because the weight is distributed evenly throughout the blanket, once it is molded to your body, any extra material is not necessary. It becomes wasted weight. This also means that you would need to get a heavier blanket than normal to compensate for the wasted weight.


The main issue with getting a king-sized weighted blanket is that it would need to weight A LOT to provide the same deep pressure benefits on your body.
This is because the bigger the blanket gets, the more it must weigh to provide the same feeling of deep pressure that a smaller, lighter blanket provides. For example, our 42 x 72 - 16 pound blanket will actually feel heavier on top of you than a 100 x 85 - 30 pound blanket. What is the point of having a weighted blanket if the weight is so spread out though an entire blanket that you barely feel anything while it is on top of you? You might as well get a normal and less expensive blanket.

Another issue to consider with larger weighted blankets is cleaning.
Another issue to consider with larger weighted blankets is cleaning. Most of the weighted blankets produced overseas must be handwashed, probably in a bathtub given the size of the average weighted blanket. Can you imagine having to handwash and hang-dry a 20+ pound weighted blanket? Imagine how heavy it would be while wet. So, now you're stuck with a weighted blanket that is too big for you and is a nightmare to be washed.

Two of the amazing things about our Magic Weighted Blankets is that they completely machine washable and that they don't require any assembly. As mentioned above - the majority of weighted blankets are now mass produced cheaply in China, which means that many now use detachable duvet covers surrounding and inner weighted liner to save money. The cover must be taken off and washed separately from the liner. Read more about the issues with removable covers here.

We invented the weighted blanket over 20 years ago and we've spent a lot of time tinkering with the design, always looking to improve.
If we thought that a king-sized weighted blanket could be useful to our customers, we'd sell them. But we refuse to waste our customers' money by offering them gimmicky products that they will more than likely end up hating. We care about our customers and that is why we only offer high-quality weighted blankets that will help them for years to come.


Navy Chenille & Charcoal Grey Chenille | Your Size  | Blanket Size |
| --- | --- |
| Small | 42 x 60 - 12 lb |
| Medium | 42 x 72 - 16 lb |
| Large | 48 x 78 - 20 lb |
Magic Weighted Blanket for Kids (36 x 54- 8 lb)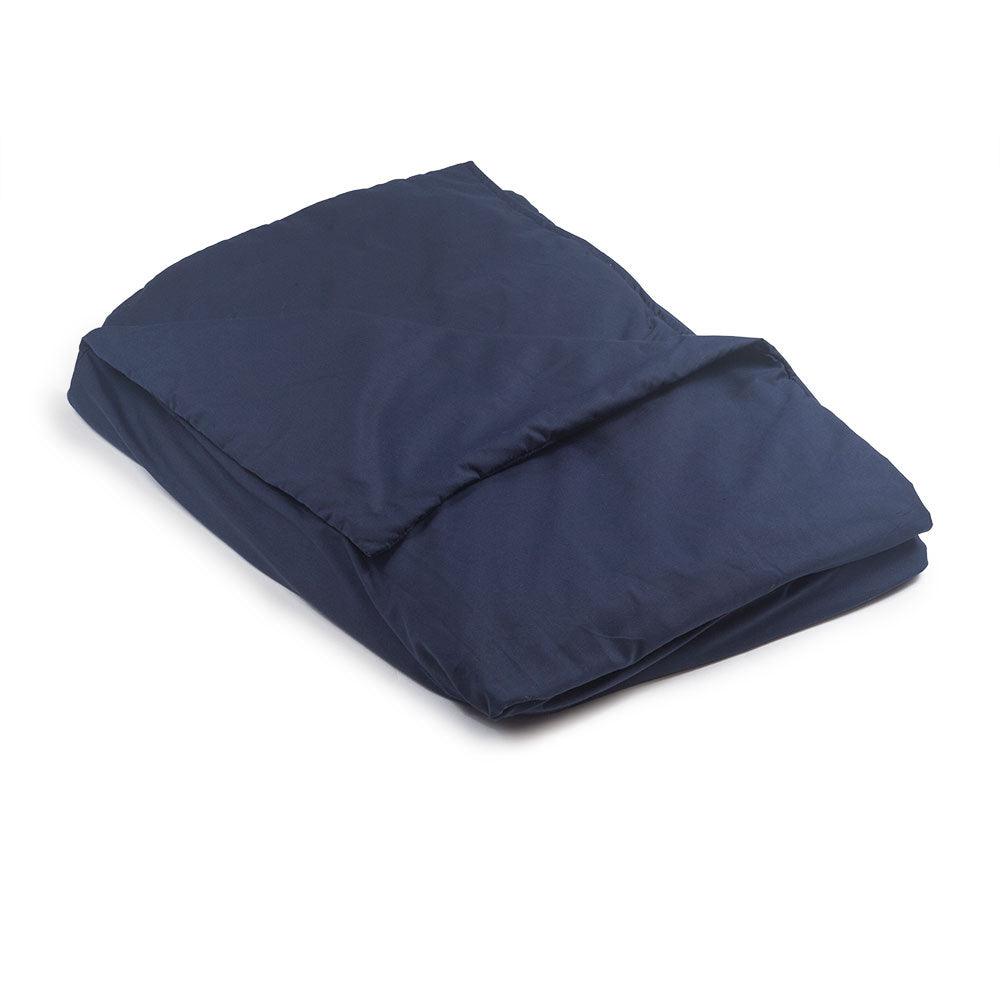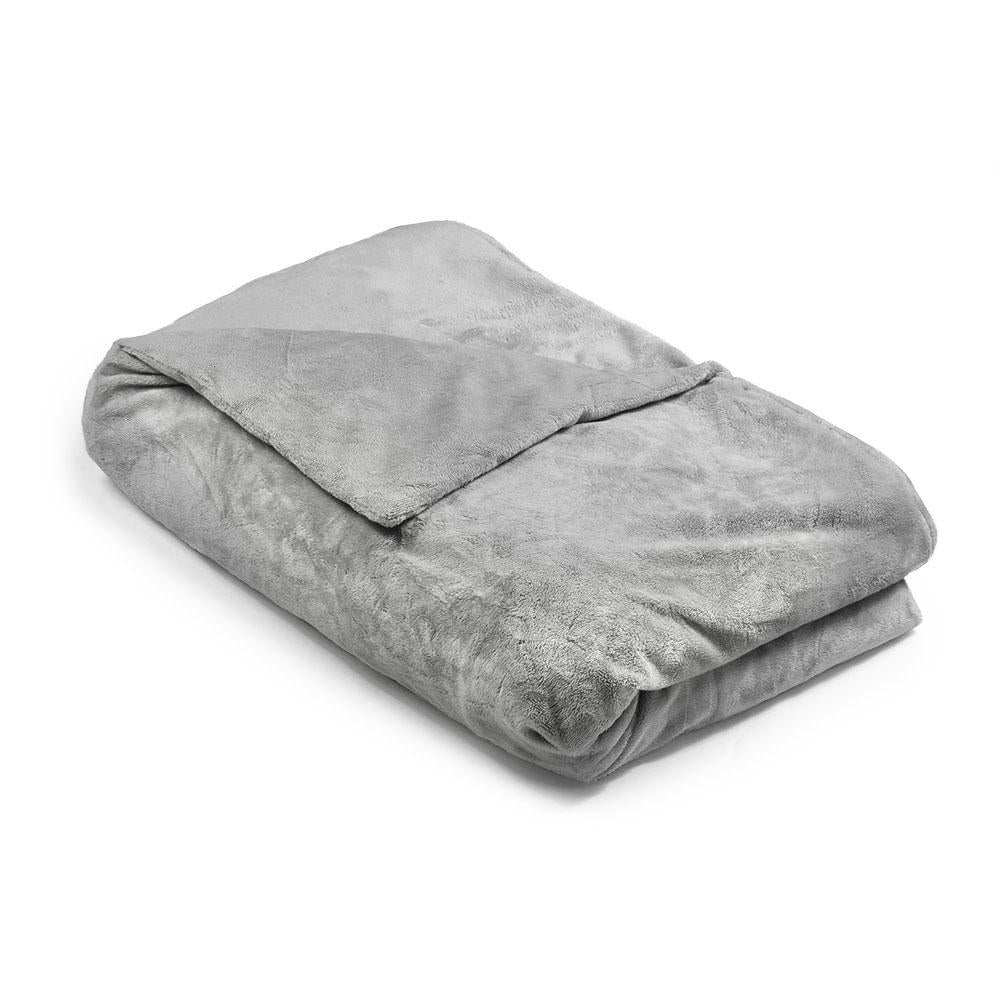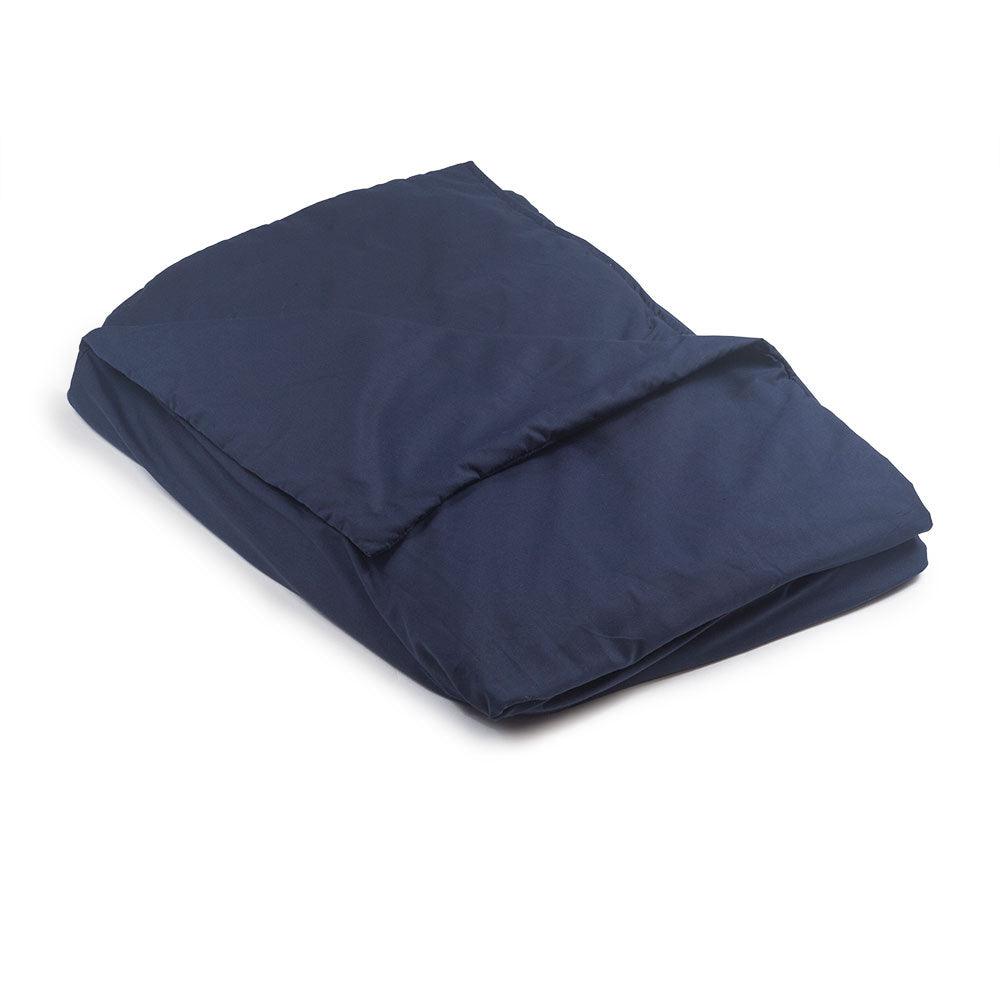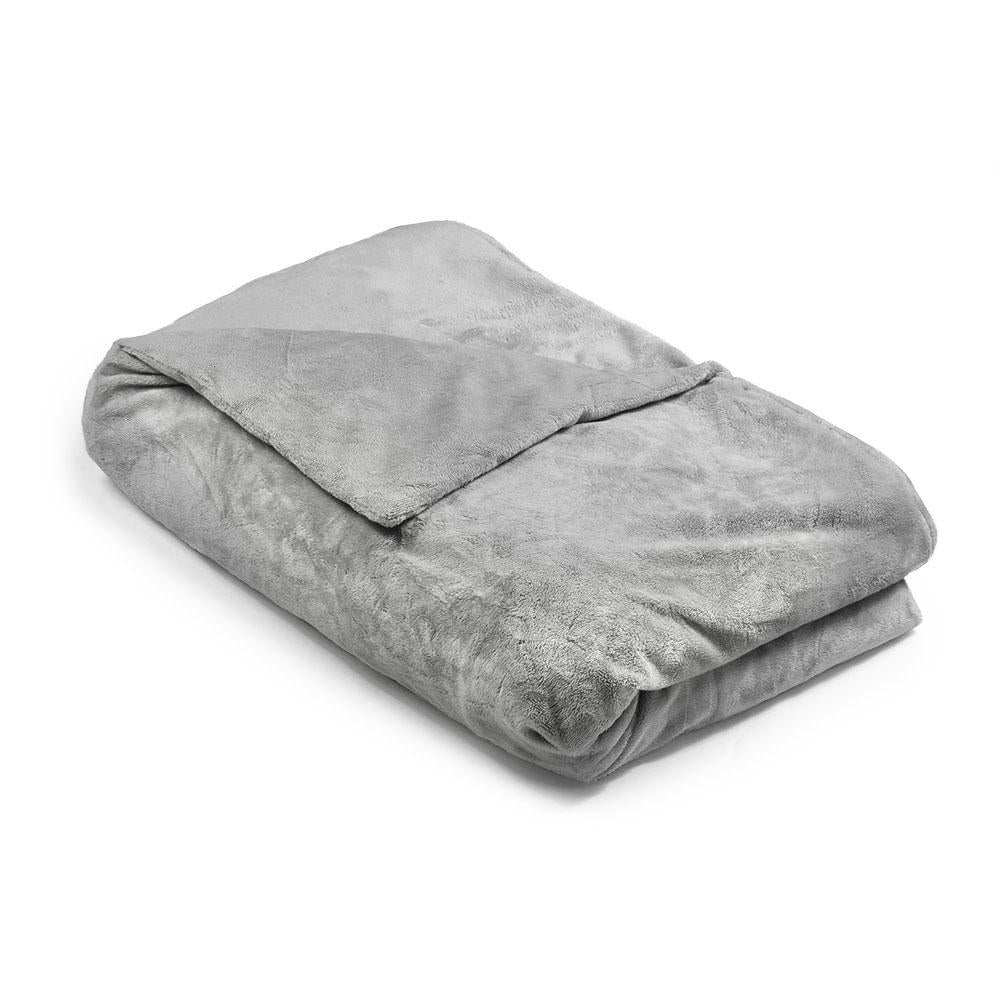 $ 159.00